Phoenix's Premier Apartment Management Company
Are you looking for a property management company to help with your apartment complex in Phoenix or the surrounding areas?
If so, search no more. We have been managing clients' residential buildings for almost ten years now. Our goal is to maximize our clients' income potential.
At Paramount Management & Realty, our staff is dedicated, professional, and ready to use tried-and-tested strategies to help you succeed. We'll regard your property as our own, meeting your tenant requests with timely maintenance and supplying you with efficient reporting.
We have been doing it for others; let us do the same for you as well!
We service numerous areas in Arizona. They include Phoenix, Scottsdale, Buckeye, Chandler, Surprise, Mesa, Casa Grande, Tempe, Peoria, Tolleson, Goodyear, Sun City, Glendale, Avondale, and Litchfield Park.
Do you own an apartment building in any of these areas?
If you do, get in touch with us today. We'll be delighted to take away the hassle that comes with managing it.
We offer our clients wide-ranging services, tailor-made to suit their needs. From marketing to handling repairs and maintenance, we've got everything to make your investment successful.
Our Apartment Management Services
Our services are designed so your role as the owner is only to sit back and enjoy uncomplicated property supervision without all the common landlord mistakes that would otherwise come along with it.
The following are some of the services we offer:
1. Rental Property Marketing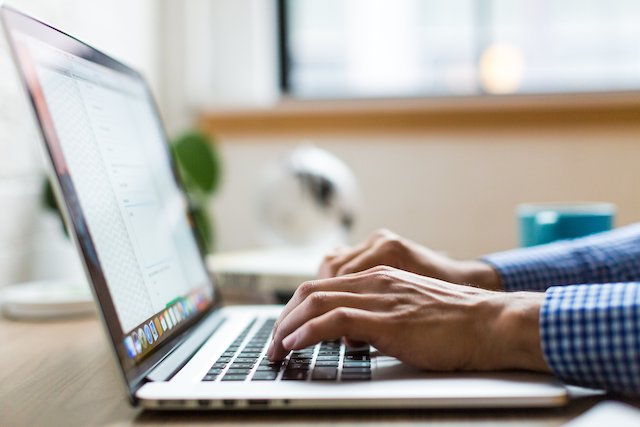 Vacant Phoenix apartments can be detrimental to your cash flow because it means zero income at the end of the month. Luckily for you, Paramount Management & Realty can help!
We can turn a vacant Phoenix apartment into a source of passive income in no time. 
How do we accomplish this?
By using tried-and-proven marketing strategies. We make sure to market your vacant units to as many applicants as possible.
Among other things, we'll catalog your property in top rental listing websites. These are ones we have selected for their massive traffic and high conversion rates. By means of all our marketing strategies, we are able to rent our clients' vacant units in the shortest time possible.
2. Phoenix Tenant Screening
We don't simply rent to any applicant who shows interest in renting your Phoenix property manage. We only rent to top quality prospective tenants who have passed our thorough screening process.
Our tenant screening process examines a number of things. First, we confirm whether the tenant earns enough to afford living there. We also perform credit checks to ascertain if a particular renter is financially responsible.
Other matters we check for include the prospective tenant's rental and criminal history. In the end, we are able to rent to a quality tenant who is able to pay rent on time, care for the property, and is more likely to rent long-term.
3. Apartment Rent Collection
We also assist our clients in collecting rent. We recognize that rent collection is not always an easy task.
At Paramount Management & Realty, we have systems to safeguard that tenants' honor their obligation when it's time to pay the rent.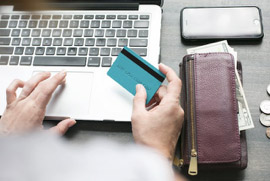 To minimize late rent payments, we provide Phoenix residents with simple and convenient payment gateways. That's why, among other methods, we provide tenants with an online rent payment solution.
Another way to minimize rent issues is ensuring that all essential rent-related terms are incorporated into the lease agreement.
In the event a rent issue crops up, rest assured our team will handle it in the most professional way possible.
4. Phoenix Rental Property Repairs
We understand how valuable your rental is to you. That's why we regularly inspect our clients' properties to ensure they are in top-notch condition.
This is beneficial in a couple of ways. One, it confirms your property remains attractive at all times. This may translate to reduced tenant turnover. Two, Arizona landlord-tenant laws require that landlords ensure their rental properties remain in a secure and habitable state.
Lastly, regularly maintaining a property helps in identifying issues as soon as they appear. This often results in a significant amount of money that is saved.
We also have a list of reliable and expert vendors. These are professionals we have scrutinized for their high-quality workmanship and cost-effective construction solutions.
5. Financial Reporting
We believe in including our clients in everything we do for their Phoenix rental apartment. Most importantly, we confirm they are up to date with the financial status of their rental investment.
Once you hire us, you'll be able to log into an online portal and view all notable financial reports. Not only that, but you can do this anywhere and at any time.
About Paramount Realty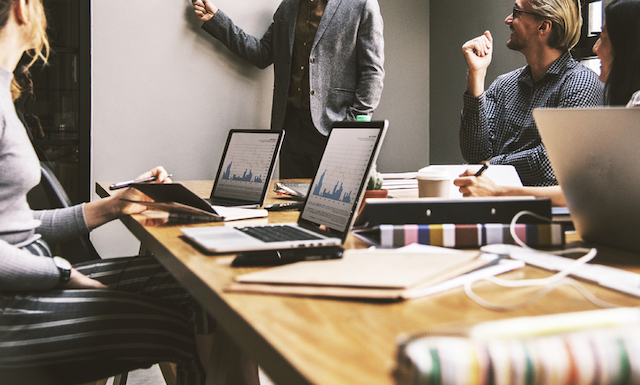 Paramount Management & Realty is dedicated to providing top-notch services for apartment rental owners. We have been able to help many clients maximize their income and reduce their overheads.
Hiring us means contracting a name you can trust!
The following are some ways how we redefine property management:
Full-time management and maintenance services
Regular property maintenance to ensure quick resolution concerns
Full reporting system to keep you up-to-date with the performance of your investment
Progressive and cutting-edge technology to simplify the management of your apartment building
Tailor-made services based on your needs
Again, these are the areas we serve: Phoenix, Scottsdale, Buckeye, Chandler, Surprise, Mesa, Casa Grande, Tempe, Peoria, Tolleson, Goodyear, Sun City, Glendale, Avondale, and Litchfield Park.
Administering a successful rental property requires more than just knowing how to collect rent at the beginning of the month. You need time, effort, knowledge, and experience. Paramount Management & Realty has these and more!
Let our team of experts relieve you of the aggravation that comes with obtaining this familiarity. Our number one goal is to ascertain your ROI is as enhanced as possible.
So, what are you waiting for?
Give us a call today!